Gift of goats helps Tasmanian dairy farmer recover mental health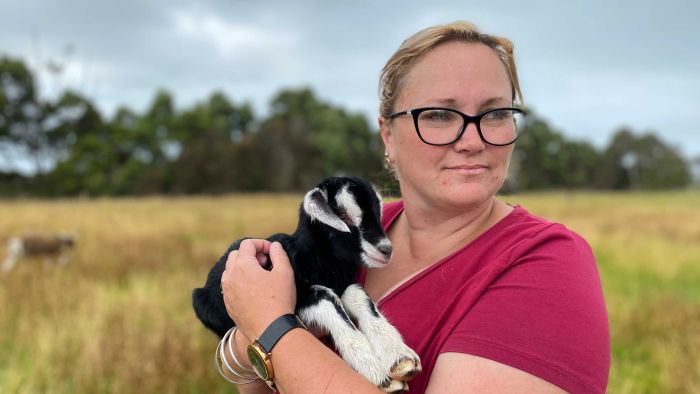 There was a time when Alyssia Coates was in such a dark place, she didn't know if she had a future.
"I actually couldn't see past the next hour or next day to the point where I'd given up," Ms Coates said.
The dairy farmer says she fell into the debilitating mental state after a traumatic incident.
Ms Coates said she struggled to pull herself out using the "very limited services" and traditional "four-walls treatment" available in her home of Smithton in Tasmania's remote north–west.
So her husband, John, tried something unconventional.
"My husband actually bought me four milking goats to get me focused on something and actually get me out of bed when I was at my lowest," Ms Coates said.
"And if that's all I could do every day, that's all I…